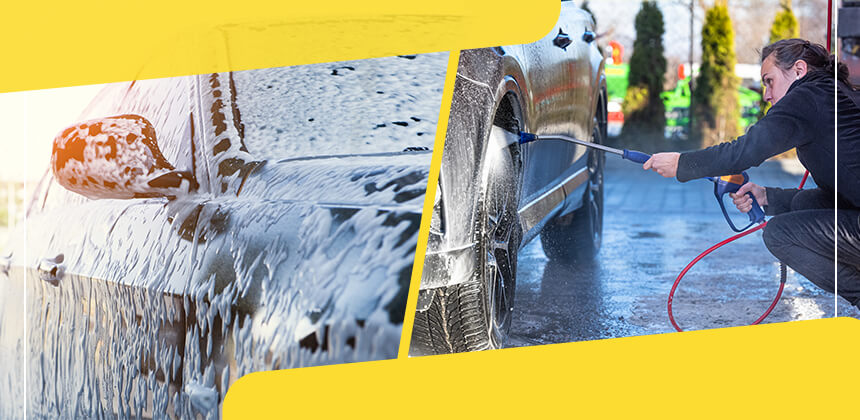 How to Maximize Your Self-Service Car Wash Performance and Profitability
As a car wash owner, you're always looking for ways to enhance your business and boost its profitability. In the United States, there are nearly 57,000 car wash and detailing companies. Making yours stand out is key to drawing people in and turning them into loyal patrons.
From streamlining payments to investing in the right supplies, we are breaking down how to make your self-service car wash better and different ways to make your business more attractive to customers.
8 Tips for Maximizing Self-Service Car Wash Performance and Profitability
With the U.S. car wash market value expected to reach over $17 billion by 2027, businesses have a lot of opportunities to grow and expand.
Inspiring customers to visit your self-service car wash is simple when you know what matters to them. They want to deep clean their vehicle as quickly as possible at a pleasant business with convenient services. With that in mind, the following are tips that can help you make your car wash more successful and profitable:
1. Invest in High-Quality Equipment
Investing in the right equipment is key to growing your self-service car wash. When a customer washes their own vehicle, they want and expect your business to have good tools for getting the job done.
Investing in high-quality equipment makes the cleaning process more efficient and can have many advantages for your car wash, including:
Impressing your patrons.
Inspiring customer loyalty.
Helping your business wash more cars per hour.
Likewise, quality equipment tends to last longer and often requires less costly maintenance. And with the right water conservation equipment, your business can save more money while wasting less water.
2. Invest in High-Quality Products
In addition to getting the right equipment, your business can also benefit from investing in high-quality products. The products you choose to stock your self-service car wash matter because they directly impact how quickly customers can achieve a quality clean and the amount of product needed.
By choosing effective and highly concentrated products, you can deliver better washing results for your customers and stand out from the competition.
High-quality car wash chemicals tend to be more consistent and offer a reliable clean. They can also help your business save money on water and utilities by streamlining the washing process.
3. Make Payments Easier
Another way you can maximize your self-service car wash is to eliminate payment obstacles. Consider replacing antiquated systems, such as coin-operated equipment, with something more modern.
Consumers no longer want to deal with paper bills and coins, and they increasingly prefer cashless transactions. You can incorporate various systems into your car wash business, including credit/debit card readers and mobile wallet readers.
Cashless transactions are more convenient and easier for your customers. By providing your patrons with the easiest and most efficient services, you can help them have a positive experience with your business and promote greater brand loyalty.
4. Examine Your Overhead Expenses
One of the most important ways you can boost your self-service car wash is to closely analyze your business's overhead costs, such as:
Payroll
Insurance
Utilities
Rent
Inventory
Understanding where your money is going lets you make better business decisions and save costs wherever possible. We suggest reaching out to different suppliers and getting quotes for their products and services. Then you can compare the rates and find the most cost-effective options.
Take a closer look at your business's processes and identify what is and isn't working for your car wash. By reviewing your expenses and operations on a monthly basis, you can find new ways to boost growth and success.
5. Add New Offers and Services
Another way you can increase your self-serve car wash's profitability is to add new offers. Diversifying your services is a great way to set your business apart and give you a competitive edge.
Some ideas for additional offers include:
In-bay vacuums.
Disposable gloves.
Drying rags.
Detailing add-ons.
Air filter replacement.
Free coffee stations.
Vending machines.
First, ensure you have the essential features of a self-service car wash. Then look for ways you can make your services more convenient and enjoyable for your patrons. The better their experiences with your business, the more likely they will return and refer a friend.
6. Research Your Local Competition
Do not overlook the benefits of researching your local competition when considering ways to maximize your car wash's performance and profitability. Look at what other businesses in your area offer and how you can set your services apart.
By gaining awareness and insight into what other self-serve car washes are doing, you can evaluate your own operations and ensure you offer the best services to your customers while being competitive in your region. Some key questions to ask include:
Are there areas of your car wash that could use improvement immediately?
Are there new elements you want to incorporate in the future?
What would make local customers choose your business over the competition?
7. Create Monthly Memberships
Consider creating monthly memberships for your self-serve car wash that offer perks, such as exclusive discounts and promotions. You can encourage your customers to return each month to utilize your services and reward them for their loyalty.
Memberships can provide a lot of growth opportunities. You can manage memberships on a mobile app for greater ease and convenience. You may want to offer a free service after so many washes or extend special deals to customers that refer a friend.
8. Establish a Solid Online Presence
Having an online presence is more important than ever for businesses. Create a professional website that includes the following:
Locations
Services offered
Business hours
Working with a marketing expert can help ensure your car wash appears in search engine results for local inquiries. Also, consider the benefits of online marketing campaigns and how your business can use the internet to reach more customers.
Maximize Your Self-Service Car Wash With Products From JBS Industries
If you are looking to enhance your car wash business with top-notch products, turn to JBS Industries. With over 40 years of experience as a leading car wash supplies manufacturer, we know the importance of effective, high-quality detergents, protectants and more.
With the right supplies, you can help your business grow and increase profitability. Our dedicated team will help you find the perfect products for your car wash and its unique needs.
Are you ready to get started? Contact us or browse highly concentrated car wash products from JBS Industries today.